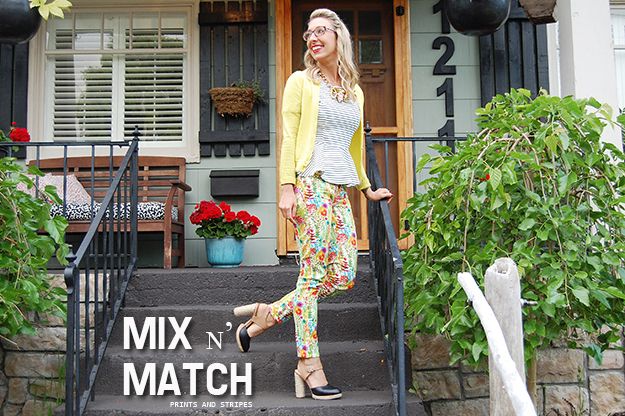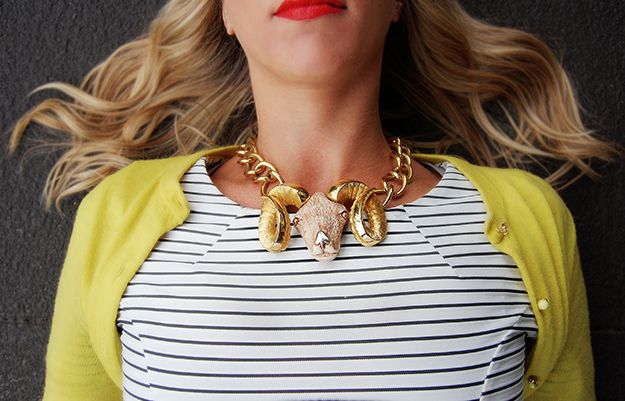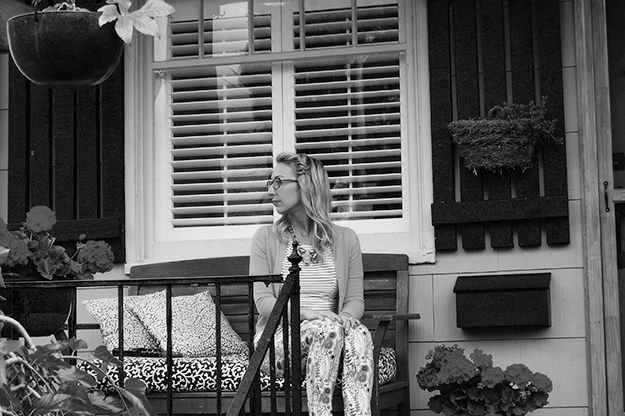 Jeans : J.Crew (old, similar HERE)
Cardigan : J.Crew (

old,

similar

HERE

)
Top : Tobi.com (sold out but similar HERE)
June's eBay share: Vintage Razza Ram head necklace.
I have a growing obsession for these huge animal head pendants by Razza; a real conversation starter. I've had my eye on the lion head in particular. After searching I've realized that this design is much more sought after and rare in good condition then the other heads. But, I was able to buy my Ram for $49 so look often for new listings to score a good deal because sometimes sellers just don't know what they have.
If I had all the money in the world this would be mine:
Click to see
Ode to R a z z a
Little is known about Razza and his company, other than: He began making jewelry in the 1950s; The figural metal and resin pieces that he is know for were made between 1968 and 1975 while working for the The Certified Corporation.
Luca Razza made many different types of metal and resin pieces in the late 60's / early 1970s. The main ones are the Elephant, Lion, Owl, Bull, Ram, Goat, and Panda. He made all of these in small (approx. 1.5") size pendants, large (approx. 3" to 4") size pendants, brooches, rings, and belts.
Panda // No cute panda's on eBay but available on the next best thing, Etsy.com!